Recipe recommendations
No-dig inspired
Each month I'll share one of my favourite recipes to this page, focusing on the ingredients that are ready to pick that month.
Be sure to share and tag your triumphs @homewoodbath
Darren Stephens, Chef-Gardener
As I only have hundreds of seedlings so far, I've looked to the rest of the hotel grounds for inspiration. Coming into bloom right now is a magnificent Magnolia tree that reminds me of a slightly unusual recipe and one of my favourite things to pickle.
Pickled Magnolia Flowers
The Magnolia is a beautiful tree and all varieties have edible flowers that can be eaten raw. They have a mild ginger flavour so they work great with Indian dishes or can be used as a replacement for the pink pickled ginger you get with sushi. Use the raw petals to decorate desserts or dress them in a salad. I love them pickled and sliced on toasted sourdough with soft goat's cheese... because everything is great on sourdough. You can use the young buds whole or pick the petals from the open flowers.
What you'll need: 150g magnolia petals or buds, 250g rice wine vinegar, 80g sugar, 1/2 teaspoon salt, chilli flakes or peppercorns (optional)
Method: Wash the flowers removing any furry sepals and pat dry, trying not to bruise them. Add them to a sterilised Kilner jar. Bring the vinegar, sugar chilli or peppercorns (if using) and salt to a simmer and stir until sugar is dissolved. Pour the hot liquid directly over the flowers, use a utensil to push them under the liquid as they will float up. Leave to cool at room temperature, then refrigerate.
You can eat the flowers straight away or, if you can resist them for a few months, I find the flavour continues to improve. Chilli flakes or pink peppercorns work well in the pickling liquor and also look very cool!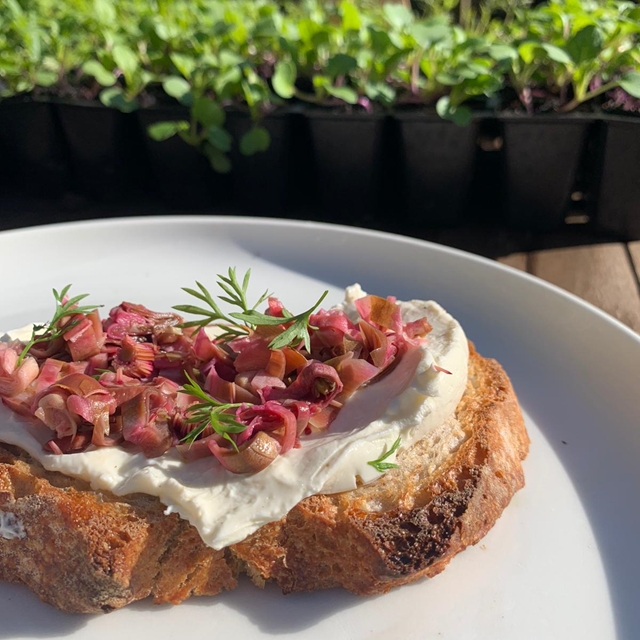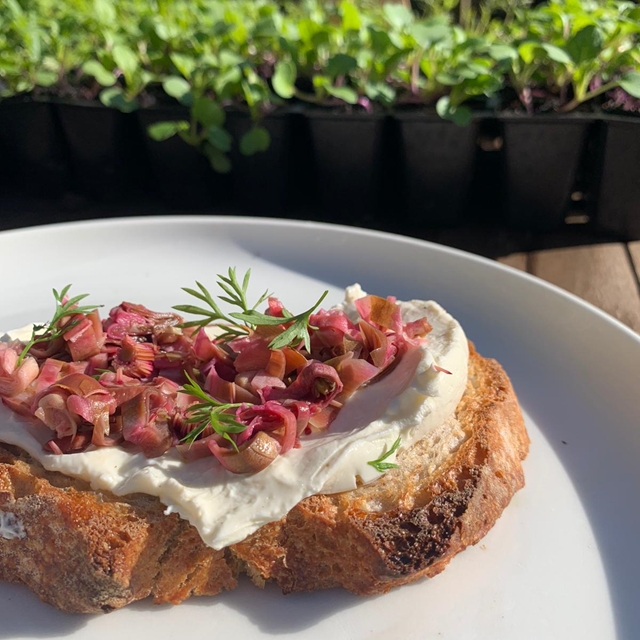 A serious contender for the heavyweight champion of best British seasonal veg is asparagus. It has a tantalisingly brief season but frequently exceptional quality. It deteriorates relatively quickly after picking, which is why freshly picked English asparagus does not compare to the jet-lagged imported spears.
Here's an alternative to the traditional accompaniment of a poached egg and Hollandaise sauce.
British asparagus, goats curd and yuzu
Serves four
Yuzu is a citrus fruit grown mainly in east Asia, with a distinctly fragrant taste that sets it apart from lemons and limes. Its juice can be found bottled in most good supermarkets.
It pairs exceptionally well with a smooth fresh goat's curd and crisp asparagus.
What you'll need: 1 bunch British asparagus, 120g goats curd, mixed baby leaves
For the dressing: 20ml yuzu juice, 20ml rice vinegar, 20ml mirin, 100ml olive oil, 2g salt, pinch of black pepper
Method: Whisk all ingredients for the dressing until emulsified. Snap off the woody ends of the asparagus and drop into boiling heavily salted water for no more than 1 minute and refresh under cold water. In a bowl, dress the spears with the yuzu dressing, leaves, curd and a pinch of flaky salt.
Serve in a large sharing bowl or individually.